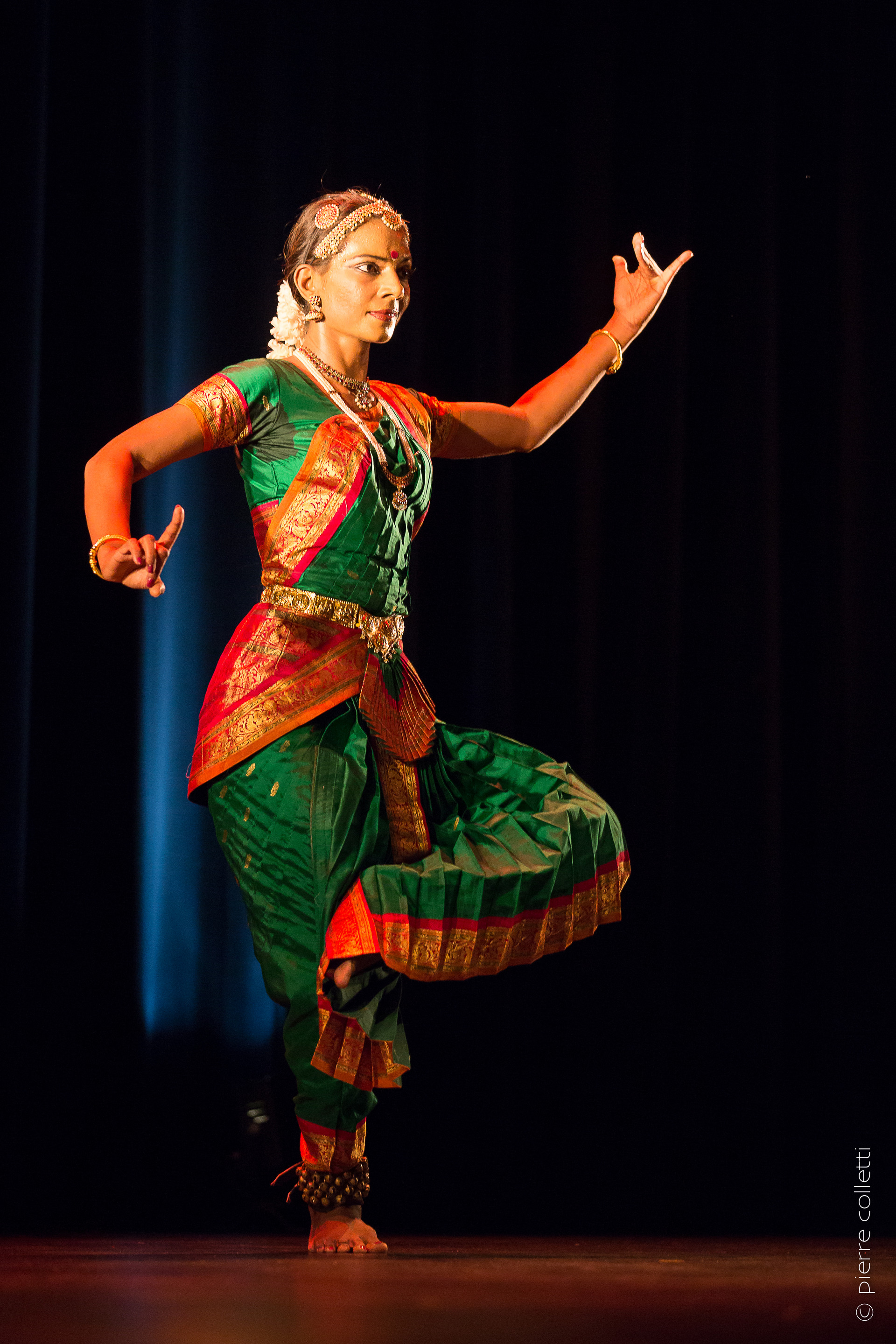 But soon after, I moved out of the country. Coming to Europe, the first base was Paris. I began by teaching; workshops, regular training, lec-dems. Alongside came performance offers. Speaking perfect and fluent french, I was not only being true to my art but also to its transmission.

Later, I moved to Germany, Berlin. The same pattern followed and still follows although, in a new language for different kind of people.
In the past years, I have performed in varied countries and have developed a relationship with the western audience.

The pleasure has not just been in giving classical Bharatanatyam recitals but also in discovering and developing my own language. I have done physical theatre, improvisation theatre and have collaborated with dancers with contemporary dance background.
Writing is my passion. I have been researching on dance and related subjects and enjoy sharing my knowledge and experience with people, in their own languages.
I started giving performances; solos, in group. The actor in me wanted to manifest too, so I began doing theatre.
Watching the little girls dance to the claps of their teacher, passing by, pulled by my mother, I longed to enter that classroom. The kid that I was, not willing to let my teeth being brushed, I only succumbed to it on it being played as a make - belief film shooting. Clearly enough, the performer in me was taking shape from an early age. For a long time, it was evident that the shape would be that of an actor. But then came a day, when the dancer took over.
After the initial years of learning Bharatanatyam at an amateur dance school, I found my path on entering the institute Nalanda Nrityakala Mahavidyalaya. That is where the real training began, with a solid academic backing. The learning officially culminated with a master degree, M.F.A. from the Mumbai University.The journey however, began from there on.